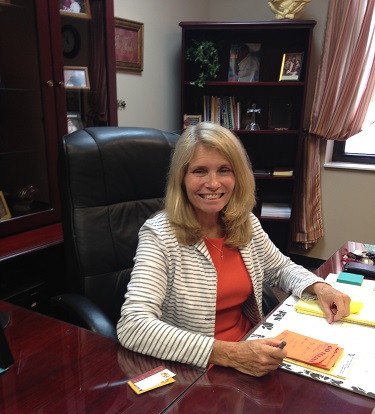 From the Desk of Mrs. Kathy Scherer
KathyWelcome to St. Francis of Assisi Catholic School. We invite you to explore our website, visit our school, and join our community.
Excellence in education, guided by love and service to God, underscores our mission. Through our Faith, our faculty, and our families, we remain committed to embracing each child's individual talents and providing them an engaging, and safe learning environment. At SFA, your children will develop their Faith and come to know God through our distinctly Catholic education and the opportunity to receive the Sacraments. Furthermore, our outstanding faculty will creatively reach each student through our 21st Century digital and collaborative learning approach. And our Families remain vital to our community through their involvement and dedication.
Come experience St. Francis – feel the love of God, share in the love of one another, and explore the love of learning.
Warmest Regards,
Mrs. Kathy Scherer, Principal of St. Francis of Assisi Catholic School